A New level in patch design

Anything Is Possible...
A simple photo turned into a hilarious concept that started a movement in the working dog and K9 communities across North America. Designed with CAD software and laser engraved for perfection - we can take a good quality photo of your hound and create a personalized morale patch for you and your K9 partner...and just like our M1 Series, we can even put the sunglasses on!
_____________________________________________
See below - The original photo of @lofdefence_argo that made these patches come to life!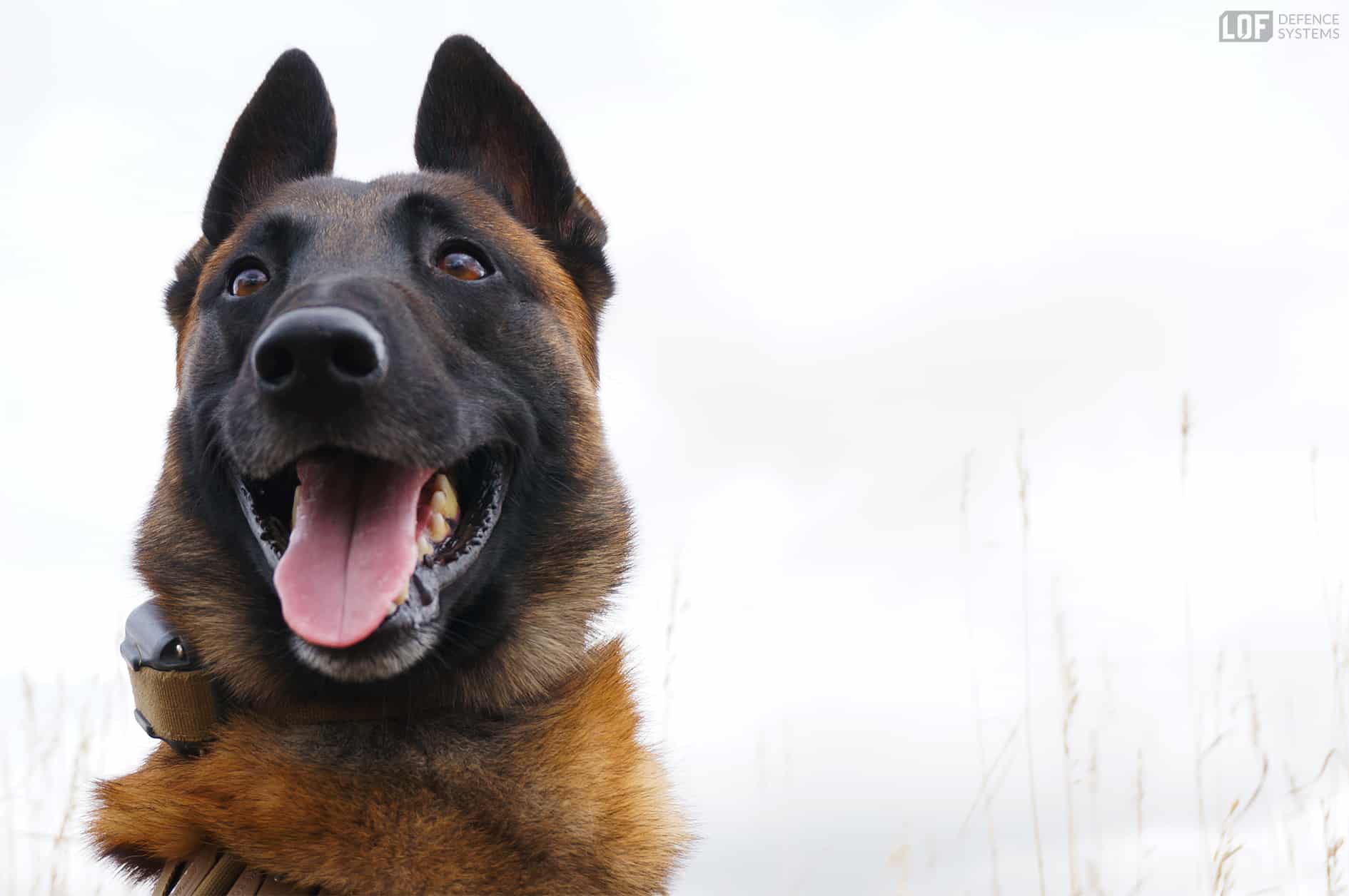 CUSTOMIZE YOUR K9
High Visibility Applications
Not only are these patches personalized to your K9, we designed them to be mountable to many common loop platforms such as our K9 StreetFighter Vest, other tracking harnesses, body armour systems and any collar with sewn in loop that is 1.5 inches or wider. If you need a custom sized patch, please contact us for details.
_____________________________________________
Purpose by mistake

What Happened?
Our M1 series of this patch happened by mistake during a routine manufacturing run for high visibility Law Enforcement patches. An incorrect file had been mistakenly uploaded to a program during an R&D process running off CAD software. Although what was an error at the time led a spike to revolutionizing patch designs that keeps getting more creative and detailed as time goes on.
_____________________________________________
Overview
This custom made Personalized K9 Name Patch features an engraved portrait of your K9 along with their name. These patches are 1.5 inches by the length of the dogs name and are engraved onto a MilSpec 3M reflective and adhered to a Hook backing for easy attachment to jackets, bags, vests and other items with a loop platform .
These patches may scratch if abused. If you are looking for more durable tactical patches please see our laser cut patch options.
After you place your order please email a high resolution photo of your dog to sales@lofdefence.com and include your order number. Please ensure the photo is in focus and there is contrast between the dog and the back ground.
Warranty
We guarantee our products will be free from defects in materials and workmanship for the life cycle of the product. We will repair or replace products found defective at our sole discretion. Please retain your warranty card and original proof of purchase to redeem your warranty.
Other Products You Might Be Interested In...