SURPASSING SPECIFIC OPERATIONAL REQUIREMENTS: OUR DISTINCTIVE EXPERTISE
At LOF Defence, we pride ourselves on collaborating with military units worldwide to craft cutting-edge body armour and advanced textile solutions meticulously tailored to address their unique operational needs. Our unwavering commitment to excellence drives us to push boundaries and surpass expectations, ensuring that our military clients receive unrivalled protection and performance.
| | |
| --- | --- |
| Visit our online store to shop or learn more about our products | Have Special Requirements or Questions? Talk to our team |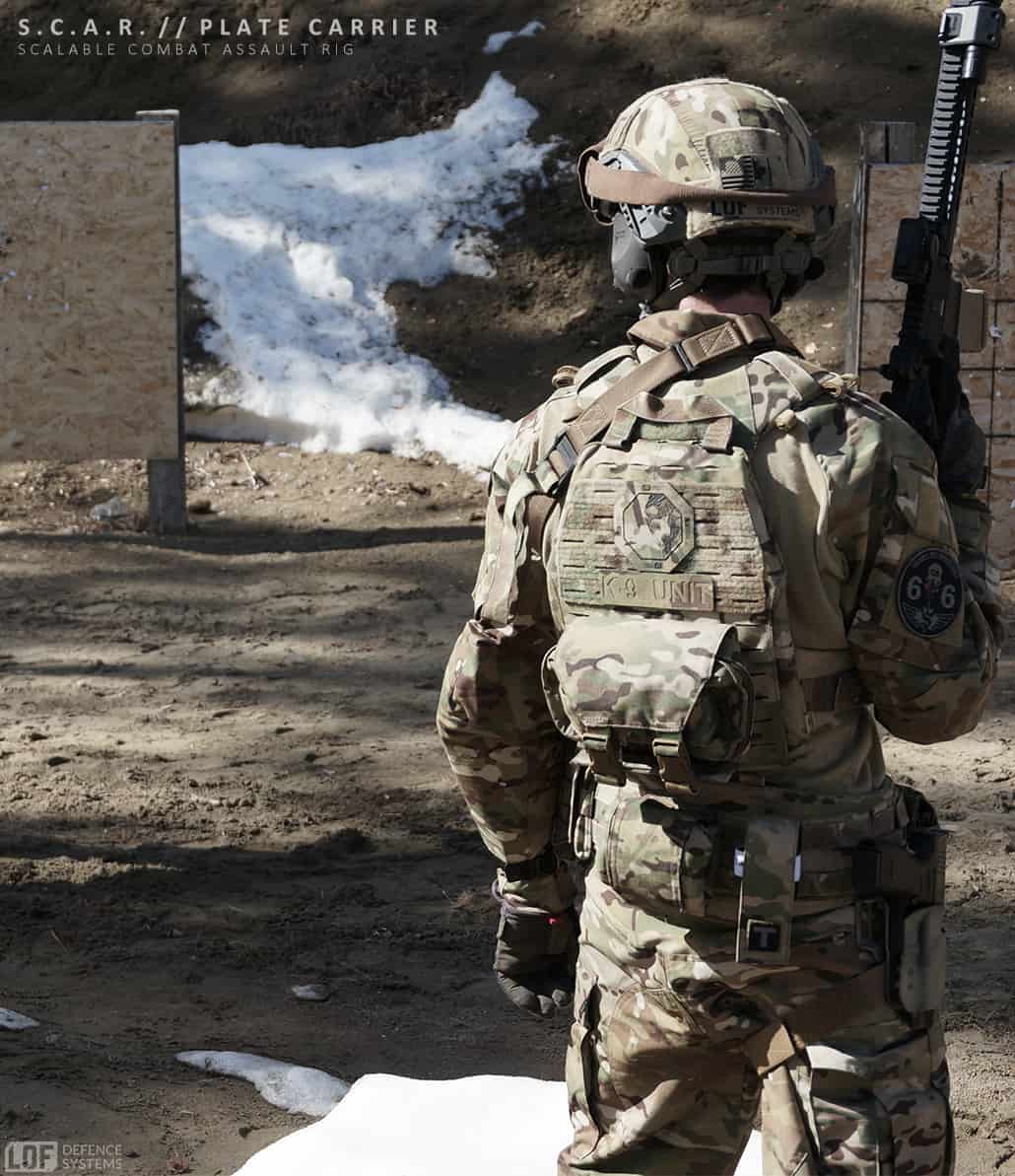 TACKLING EQUIPMENT CHALLENGES HEAD-ON
At LOF Defence, our dedication lies in crafting superior products specifically designed for operators. We firmly believe in the importance of our mission, which fuels our relentless pursuit of innovation to effectively address the real challenges and requirements faced by soldiers in the field. From tackling sizing and fitment issues to advancing thermal management and incorporating modular components, we have successfully resolved numerous equipment challenges for esteemed agencies and organizations. Moreover, our commitment to field-repairable systems ensures that our products remain dependable and adaptable in even the most demanding scenarios.
Our Commitment to Excellence
At LOF Defence, we have consistently tackled key equipment challenges head-on, ensuring that our products surpass expectations and meet the unique demands of military operations. Our unwavering dedication to excellence has propelled us to develop innovative solutions that cater to the diverse needs of our clients.
We relentlessly pursue innovation, setting new industry standards with our groundbreaking solutions. We remain steadfast in our commitment to meeting and exceeding the equipment challenges faced by military personnel, ensuring that they can perform their duties with confidence and optimum efficiency.
ACS Technology: We have pioneered field-repairable systems that empower operators to effortlessly replace or upgrade textile and hardware components without the need for specialized skills or tools. This groundbreaking approach ensures maximum flexibility and adaptability in the field.
IMPACT Technology: Our plate carrier designs incorporate cutting-edge features aimed at reducing blunt force trauma caused by ballistic impacts. By effectively managing kinetic energy transfer, we prioritize operator safety and well-being without compromising on performance.
Outlast Thermal Management: Integrated thermal management systems are seamlessly integrated into our products, ensuring optimal body temperature regulation without adding unnecessary weight or bulk. This innovative solution enables operators to maintain peak performance in various environments.
Automated Manufacturing: We employ automated manufacturing techniques to ensure the highest quality and consistency in our equipment. Through precision laser cutting, robotic CNC sewing, and adherence to lean manufacturing practices, we achieve remarkable precision and efficiency in our production processes. Our stringent quality assurance and quality control standards guarantee that each product reflects our commitment to excellence, resulting in repeatable, precision-crafted solutions that meet the unique needs of our clients.
Lifetime Warranty: Our advanced construction methods and top-tier materials result in products that are built to last a lifetime. As a testament to our confidence in their durability, we proudly offer an industry-leading warranty program, providing our clients with peace of mind.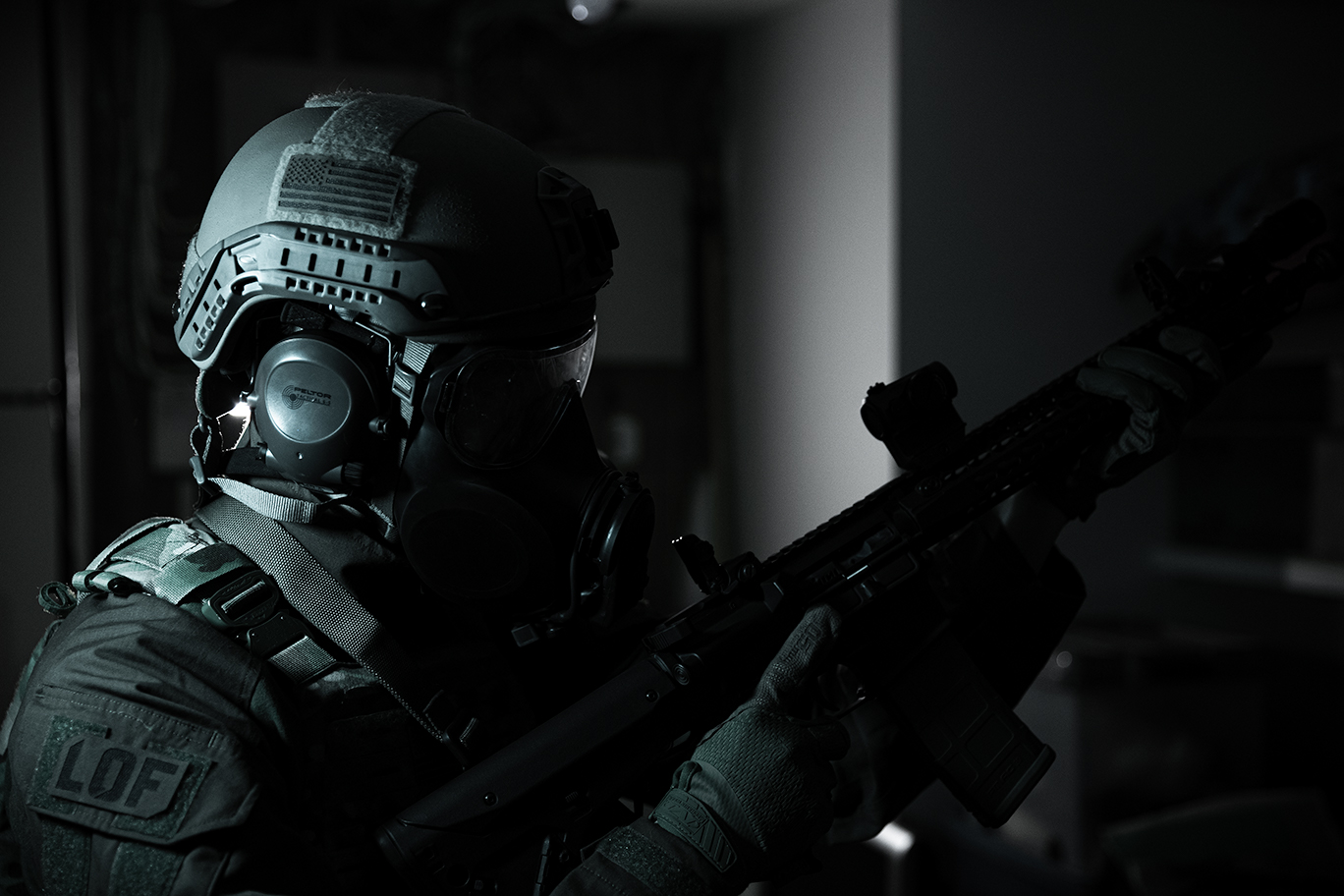 Custom Solutions & Product Development
"I can't believe the quality of the products you guys make. It has been getting pretty rowdy up here and I'm glad to know that I am wearing superior gear." - Speaking about the Sentinel Carrier
We specialize in developing custom products that meet your unit's unique operational requirements, addressing equipment deficiencies and emerging needs. Through close collaboration with the Special Operations Community, we continuously innovate and overcome operational obstacles, ensuring our purpose-built solutions adhere to the highest standards of performance and reliability. If you have specific equipment needs or custom projects, our dedicated team is here to listen, understand, and deliver tailor-made solutions that exceed your expectations. Let us be your trusted partner in developing cutting-edge products to enhance your operational capabilities and ensure success in the field.
Call 1-780-455-3335.