Here's What We Do

We develop lightweight body armour systems with significantly higher Multi-hit capabilities and structural performance. We engineer revolutionary plate carrier platforms and technologies that increase comfort and survivability. In conjunction, we produce hand crafted tactical gear backed by the best warranty in the industry along with some of the most detailed tactical patches you will ever see.

Every decision we make from R&D, to our materials, manufacturing processes, quality control techniques and destructive testing is designed to create products that solve common problems, are repairable, longer lasting and will save your life.
______________________
Developed in Conjunction with Active Duty Personnel
Each product we develop goes through multiple consultations and testing with active duty military, police and security personnel to ensure the best functionality possible. Our R&D and executive staff are also required to train in certified firearms courses to help better understand the scenarios first responders face and the fundamentals required to perform effectively while in full kit.

______________________
It's Not Just About the ARMOUR - It's the Whole Platform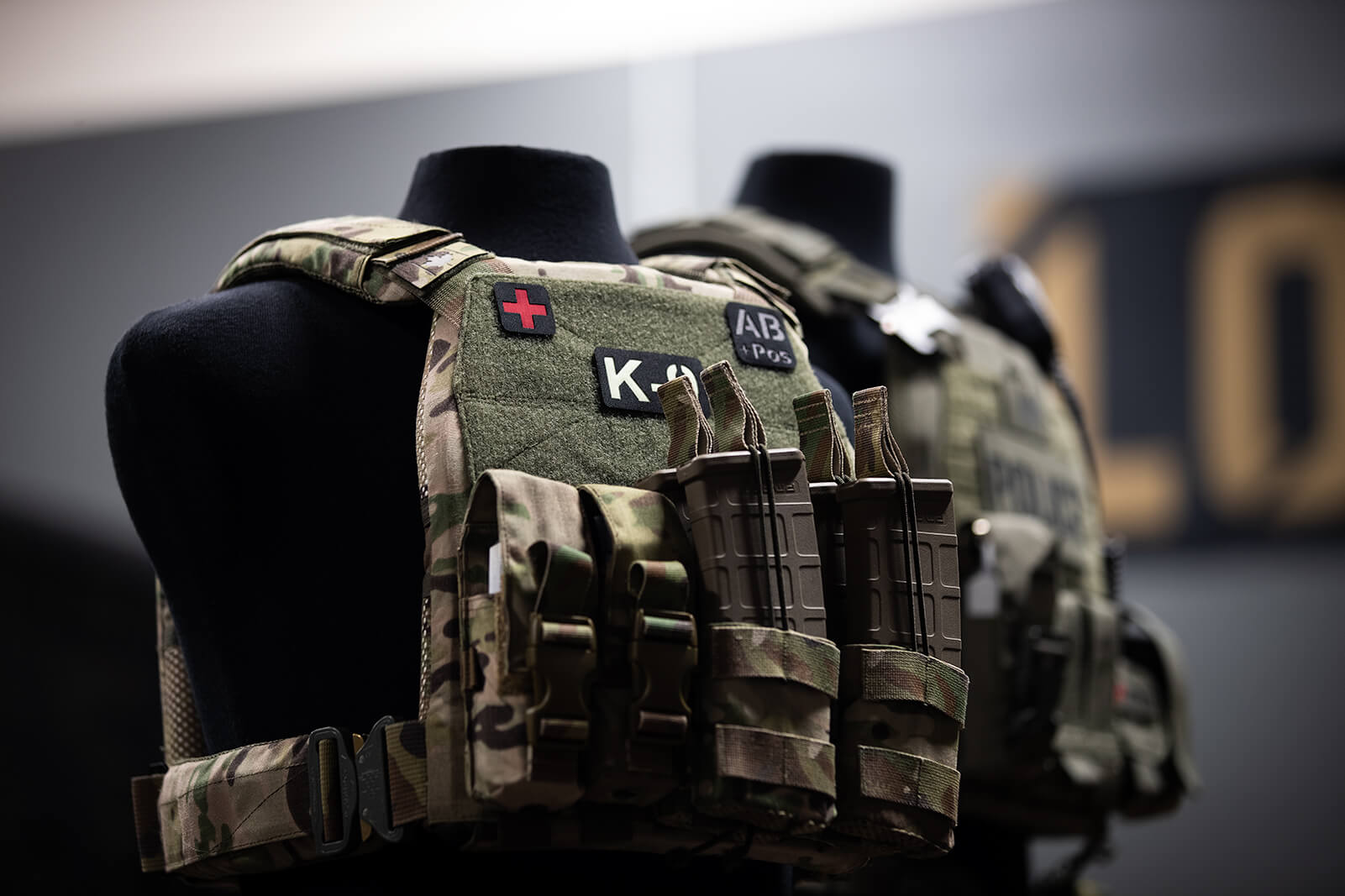 We believe armour is not the only component in your equipment that protects you. We have developed technologies integrated into our plate carriers that reduce trauma after a ballistic impact that allow our armour and carrier systems to improve overall survivability. These features also increase air circulation and comfort allowing you to focus on your training and not your equipment.

______________________
For questions call
1-780-455-3335.
Or contact us at SALES@LOFDEFENCE.COM and one of our representatives will be in touch with you.