Colours & Patterns
PURPOSE BUILT!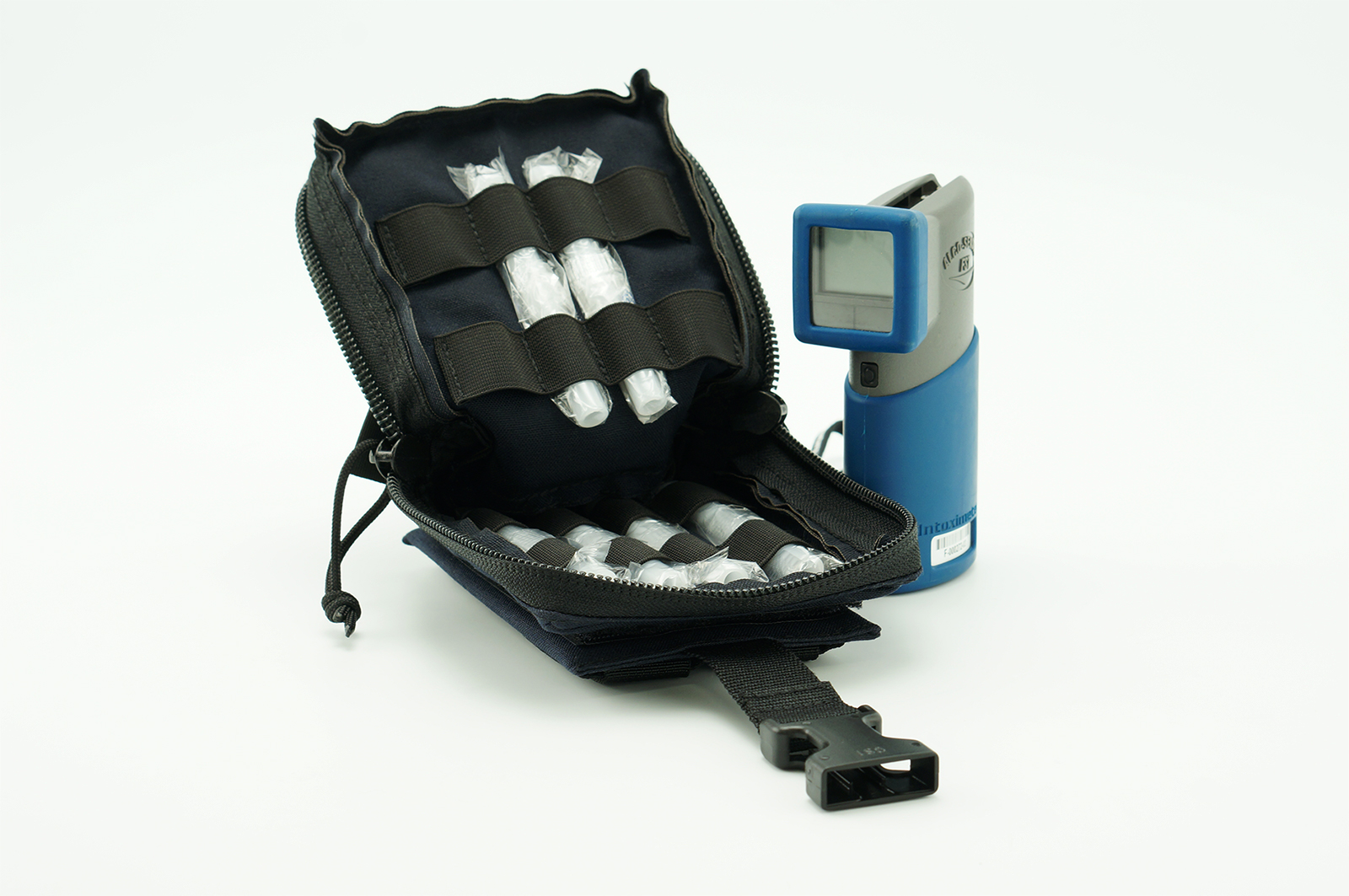 Everything In One Place!
Designed to fit various sizes including the Intoximeter Alco-Sensor FST® - This pouch comfortable fits most Preliminary Breath Testing (PBT) instruments along with ten additional mouth pieces that can be mounted inside and outside the platform giving you fast access when dealing with multiple breath samples.
___________________________________________
TEAR-AWAY Platform
Not only is this the FST pouch MOLLE compatible, it also features a tear-away platform giving you the ability to remove it from your body armour or duty belt platform. This allows ease of access in low light situations and allows you to share your FST kit with a fellow officer when needed.
___________________________________________

Additional Features
Not only will this pouch keep your PBT instrument safe and secure, it also features a front external pocket for additional mouth pieces, pens and handcuff keys. Loop Velcro is also located on the front portion of the pouch body to attach additional Hi-Vis patches for low light situations when you need to be seen.
-PBT Instruments and mouth pieces are not included-
___________________________________________
VISIT US IN-STORE

Showroom Hours
Our showroom is located in Edmonton, AB, Canada and we are open from 08:00 - 16:30 Monday to Friday. Saturdays we are open from 10:00 - 15:00. Stop by and have a free Black Rifle Coffee on us.
___________________________________________
Lead Times
Due to the high demand for our products and strict in house manufacturing we have limited stock available and many of our products are made to order. If your order is in stock it will be picked and shipped right away. If it needs to be manufactured, lead times may apply. Click here to view our standard lead times.
For Law Enforcement, Military, procurement, department orders or volume orders please contact us directly to work with one of our account managers to ensure your needs are met.
Warranty
We guarantee our products will be free from defects in materials and workmanship for the life cycle of the product. We will repair or replace products found defective at our sole discretion. Please retain your warranty card and original proof of purchase to redeem your warranty.
Other Products You Might Be Interested In...