Colours & Patterns
PURPOSE BUILT!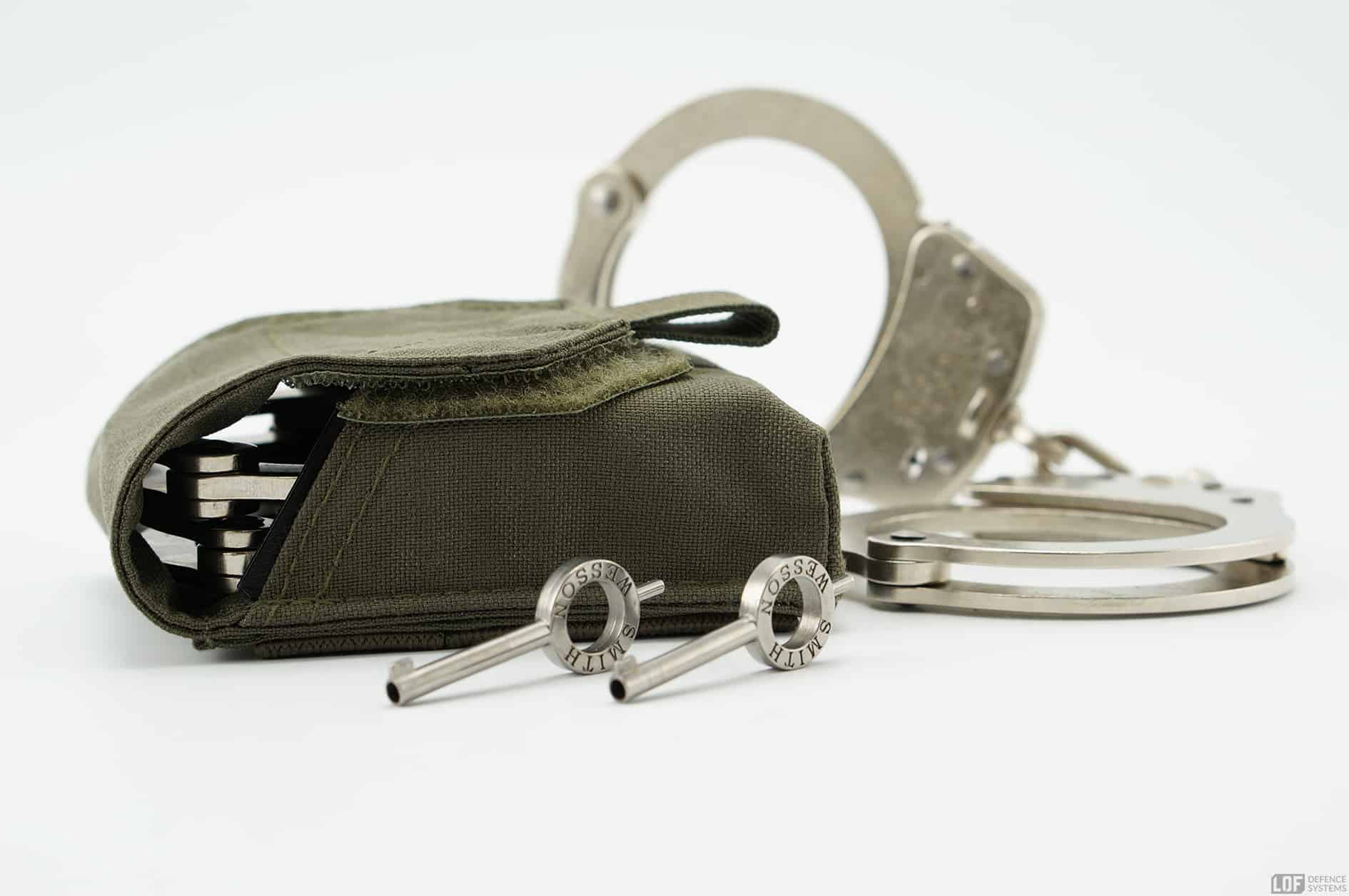 Features You Wouldn't Expect
At LOF Defence, we take pride in every product we design and manufacture. Made from 500 Denier MILSPEC Cordura, Hook & Loop brand Velcro® and solution dyed webbing. We took something as simple as a handcuff pouch and integrated some useful features to give you the best product available.
Read more below!
___________________________________________
Dual Mounting Platform
We give you the option to attach our Single Handcuff Pouch to either a MOLLE compatible platform or any duty belt system. The belt loop has three inches of clearance and is integrated with the MOLLE platform keeping things simple, lightweight and user friendly.
___________________________________________


IMPACT Protection?
Many officers attach their handcuff pouches to the back of their duty belt positioned right above the tailbone. Therefore, every LOF Defence Single Handcuff Pouch comes with a permanent High Density Polyethylene (HDPE) insert stitched into the back of the pouch to help prevent tailbone injuries that may occur from unwanted impacts from the handcuffs themselves. Active protection for peace of mind!
___________________________________________

Optional Rigid Inserts Available
Helping with pouch stabilization, we offer an High Density Polyethylene insert that fits perfectly inside the body of the pouch. This insert not only provides rigidity but protects the fabric from excessive wear and tear due to sharp metal edges on various styles of handcuff designs.
___________________________________________
VISIT US IN-STORE

Showroom Hours
Our showroom is located in Edmonton, AB, Canada and we are open from 08:00 - 16:30 Monday to Friday. Saturdays we are open from 10:00 - 15:00. Stop by and have a free Black Rifle Coffee on us.
___________________________________________
Lead Times
Due to the high demand for our products and strict in house manufacturing we have limited stock available and many of our products are made to order. If your order is in stock it will be picked and shipped right away. If it needs to be manufactured, lead times may apply. Click here to view our standard lead times.
For Law Enforcement, Military, procurement, department orders or volume orders please contact us directly to work with one of our account managers to ensure your needs are met.
Warranty
We guarantee our products will be free from defects in materials and workmanship for the life cycle of the product. We will repair or replace products found defective at our sole discretion. Please retain your warranty card and original proof of purchase to redeem your warranty.
Other Products You Might Be Interested In...