PATRIOTISM!
Yes! We are Canadian, however, we love our brothers and sisters to the South of us. The least we could do is provide a very elegant and unique customizable American Flag patch to show your support and patriotism!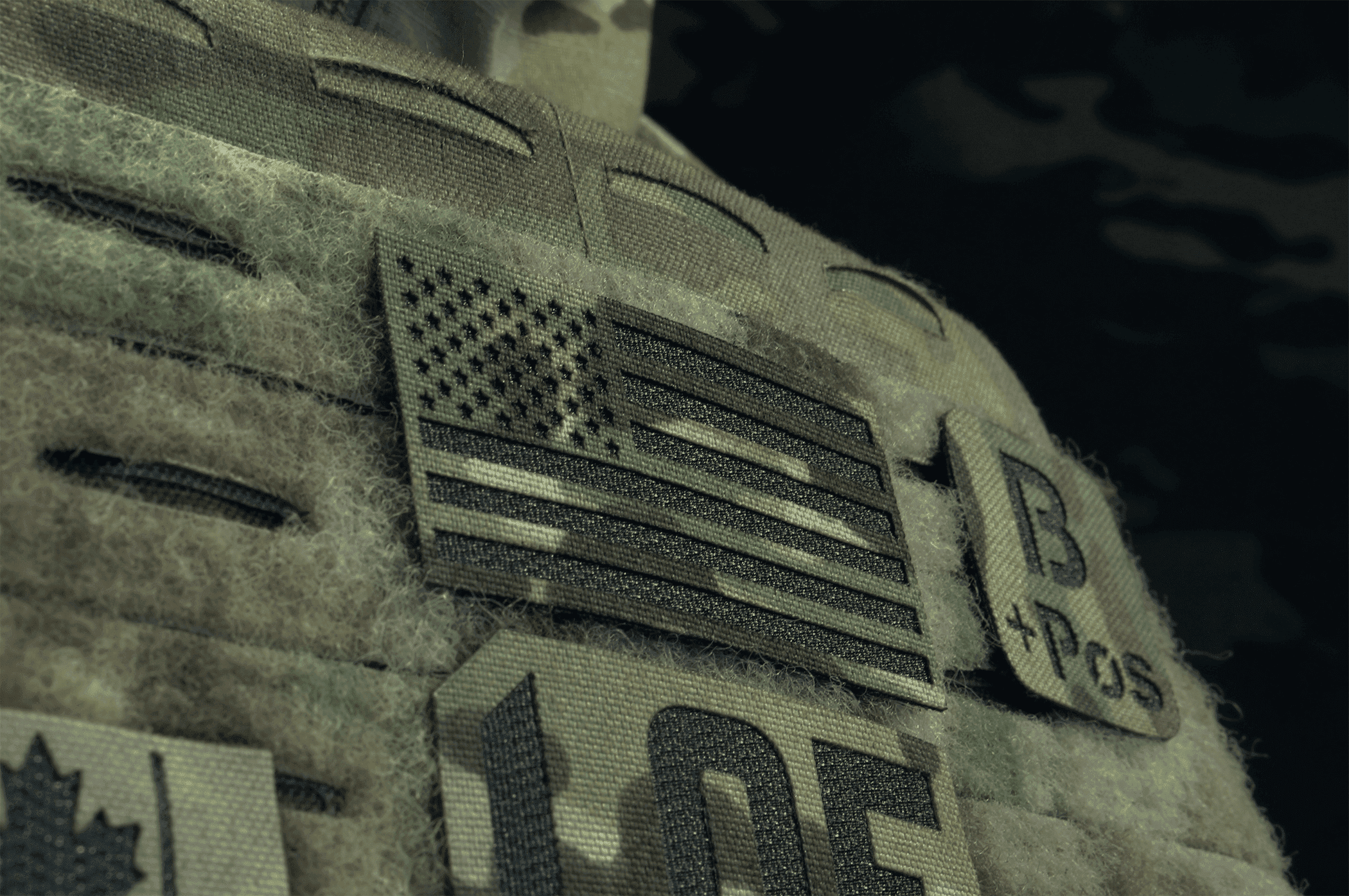 Whats Your Style?
Hundreds of colour combinations to match your patriotic style! Blend in with dozens of Multicam colour combos or stand out with our various HI-VIS options. Located in the drop down menus above. Choose your style!
_________________________________________________
In House Packaging
We take pride in the products, services and solutions we provide to our customers. Every LOF Defence patch comes with a lifetime warranty and includes our in-house custom made display cards. Excellent for gifts or giveaways, these engraved patch cards are also recyclable.

_________________________________________________
Description
This custom United States Flag patch is made from durable American milled 500 Denier Cordura, Milspec Hook Velcro and a heat pressed industrial strength adhesive. All LOF Defence patches require no marrowing or stitching to prevent peeling. This patch comes in one size, and adheres to any loop Velcro platform.
Warranty
We guarantee our products will be free from defects in materials and workmanship for the life cycle of the product. We will repair or replace products found defective at our sole discretion. Please retain your warranty card and original proof of purchase to redeem your warranty.
Other Products You Might Be Interested In...