THIN // LIGHTWEIGHT // MULTI-HIT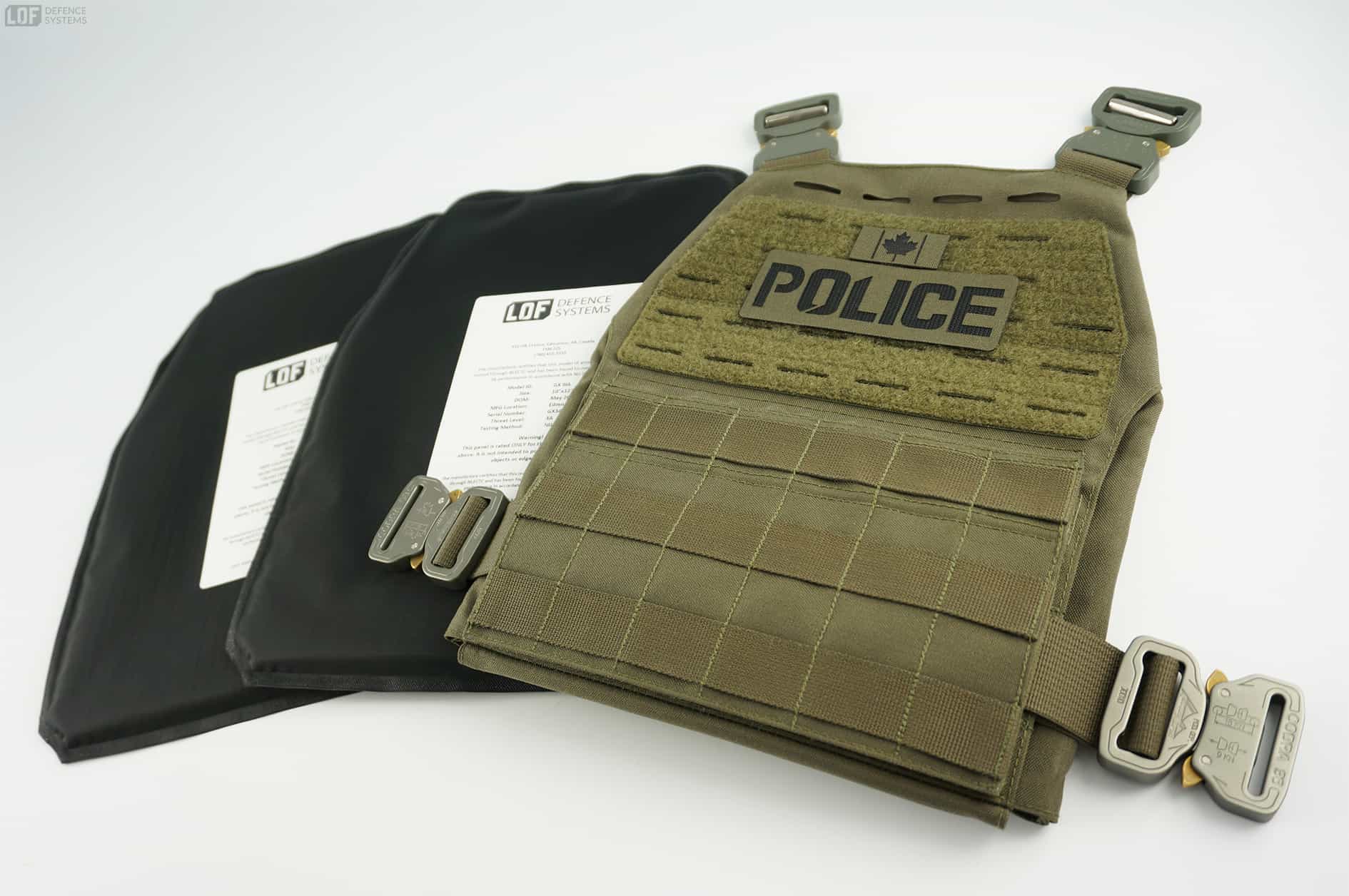 Cut For Your Carrier
Enhance protection by adding Multi-Hit NIJ 0101.06 Level 2 or 3A Hybrid or SAPI Cut plate backers to your issued Soft Body Armour or Plate Carrier. Low profile, light-weight option for close protection, RSO's, and general duty use to enhance the effectiveness of your issued SBA or HBA (Hard Body Armour). One set (2 Panels) of Plate Backers includes a Velcro Adhesive System to attach behind issued soft body armour for increased protection.
When placing your order, be aware that this product comes as a set of panels (1x Front and 1x Back). If you do not need a complete set and would like to purchase only one panel, please see the options in the dropdown menu's above.
_______________________________________________



Need To Know Info

Every LOF Defence Soft Body Armour panel comes with its own NIJ approved label clearly identifying the threat level, date of manufacture, and correct panel direction/orientation.

_______________

Waterproof!

The outer cover on every LOF Defence SBA panel is ultrasonically welded using a polyurethane-coated 70 Denier Ripstop Nylon making it completely waterproof and buoyant.

_______________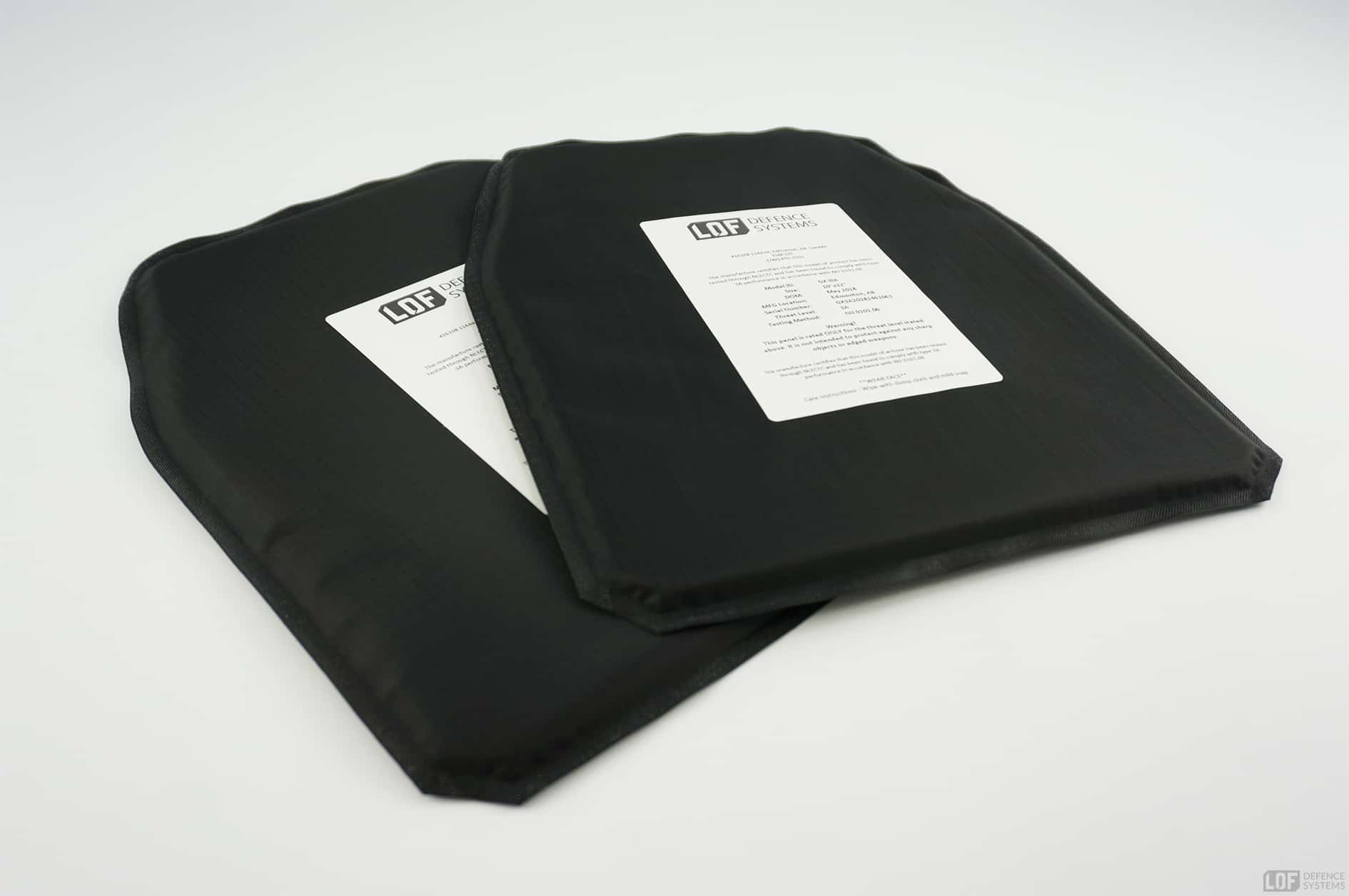 GX Ballistic Armour Plate Backers
Increase your protection by adding GX Ballistic Armour Plate Backers to your existing soft body armour.
Protects against fragments, bullets, and other shrapnel

Proprietary stitching methods enhance performance

Designed for comfort & mobility

Compatible with all carrier systems manufactured by LOF Defence Systems
There is being protected, and then there is being protected and prepared. The LOF GX Ballistic Armour Plate Backer is meant to enhance existing personal body armour. It can be attached directly to your soft body armour or it can be mounted in a plate carrier.
Our ballistic materials are specially designed to protect you with comfort and functionality — all while being code compliant and meeting rigorous armour standards. Order your GX Ballistic Armour Plate Backers today!
Panel constructed with Gold Flex ballistic material

Surpasses NIJ 0101.06 body armour standards

Ultrasonic Sealed Rip-Stop Nylon for 100% waterproof ballistic panels

BODY ARMOUR CONTROL ACT
All purchasers of body armour must read and understand the Body Armour Control Act. LOF Defence Systems will only manufacture and deliver orders to those who have submitted valid Identification or exemptions required for their personal situation. You can read about the Alberta Body Armour Control Act Here
_____________________________________________________
Sizing
Download the sizing sheet here and email a completed copy to info (at) lofdefence.com Your order will not be placed in the production queue until after we receive the sizing sheet. Please ensure you provide proper, current measurements so sizing is correct the first time. Ballpark guesses or using old or inaccurate measurements will result in your order not fitting properly and a longer wait to get the properly sized products. If you are using these plate backers inside of a plate carrier system, please provide us with the model and type of plate carrier you are using.
Lead Times
Due to the high demand for our products and strict in house manufacturing we have limited stock available and many of our products are made to order. If your order is in stock it will be picked and shipped right away. If it needs to be manufactured, lead times may apply. Click here to view our standard lead times.
For Law Enforcement, Military, procurement, department orders or volume orders please contact us directly to work with one of our account managers to ensure your needs are met.
If you are purchasing armour your order will not be manufactured until we have been presented the proper Identification or exemptions to own body armour in your jurisdiction. You can email your ID to sales (at) lofdefence.com
All amour sales are final
Warranty
We guarantee our products will be free from defects in materials and workmanship for the life cycle of the product. We will repair or replace products found defective at our sole discretion. Please retain your warranty card and original proof of purchase to redeem your warranty. Body armour has a 5-year warranty from the date of manufacture.
Other Products You Might Be Interested In...