Colours & Patterns
SPREAD THE WEIGHT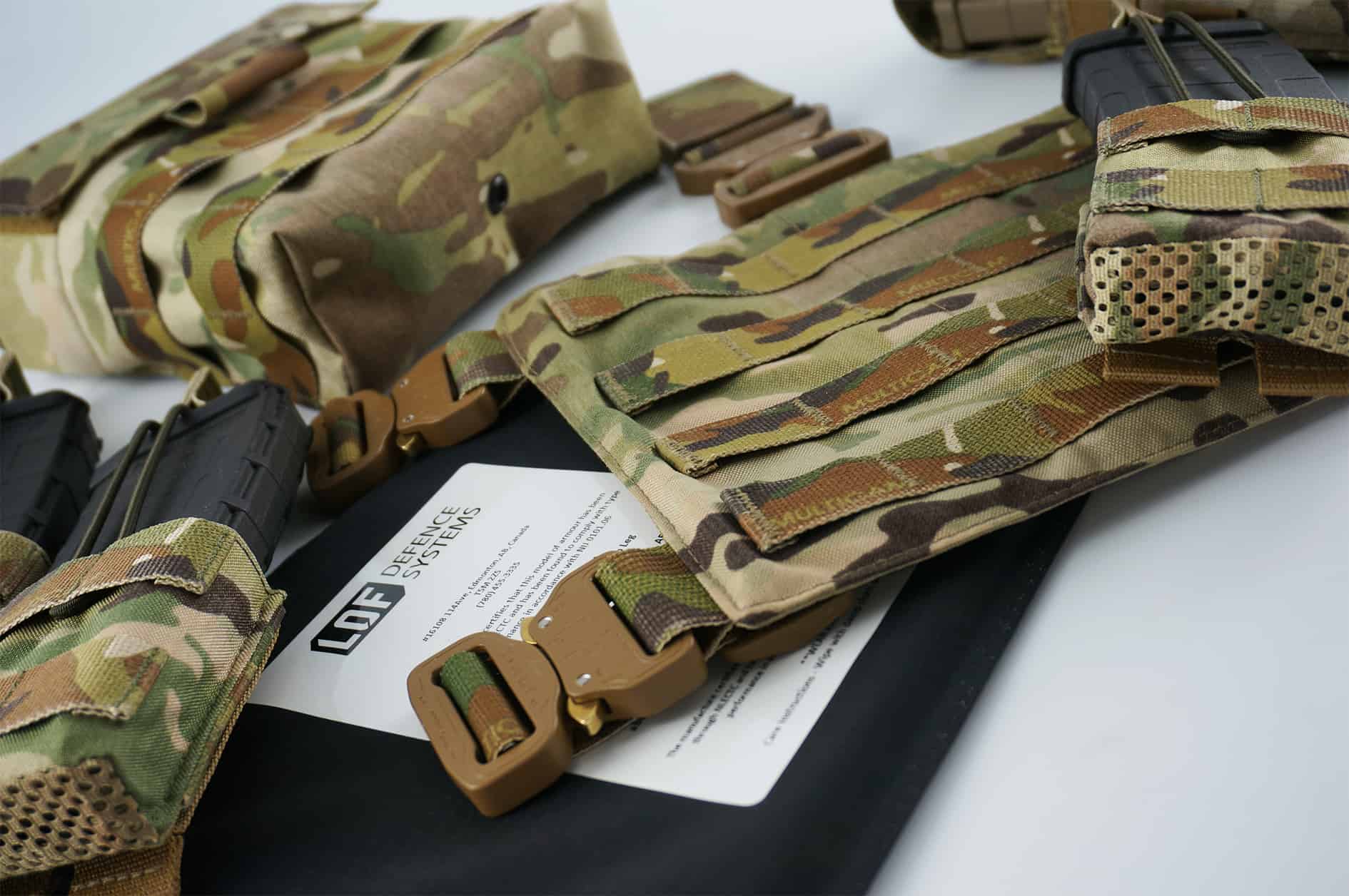 Not What You'd Expect...
Back by demand, our COBRA® Thigh Rig features a classic trapezoid shape, four rows of PALS webbing, a quick release belt attachment point and two adjustable leg straps. Although this is all are pretty standard, we have added a few features you wouldn't expect out of any ordinary thigh rig.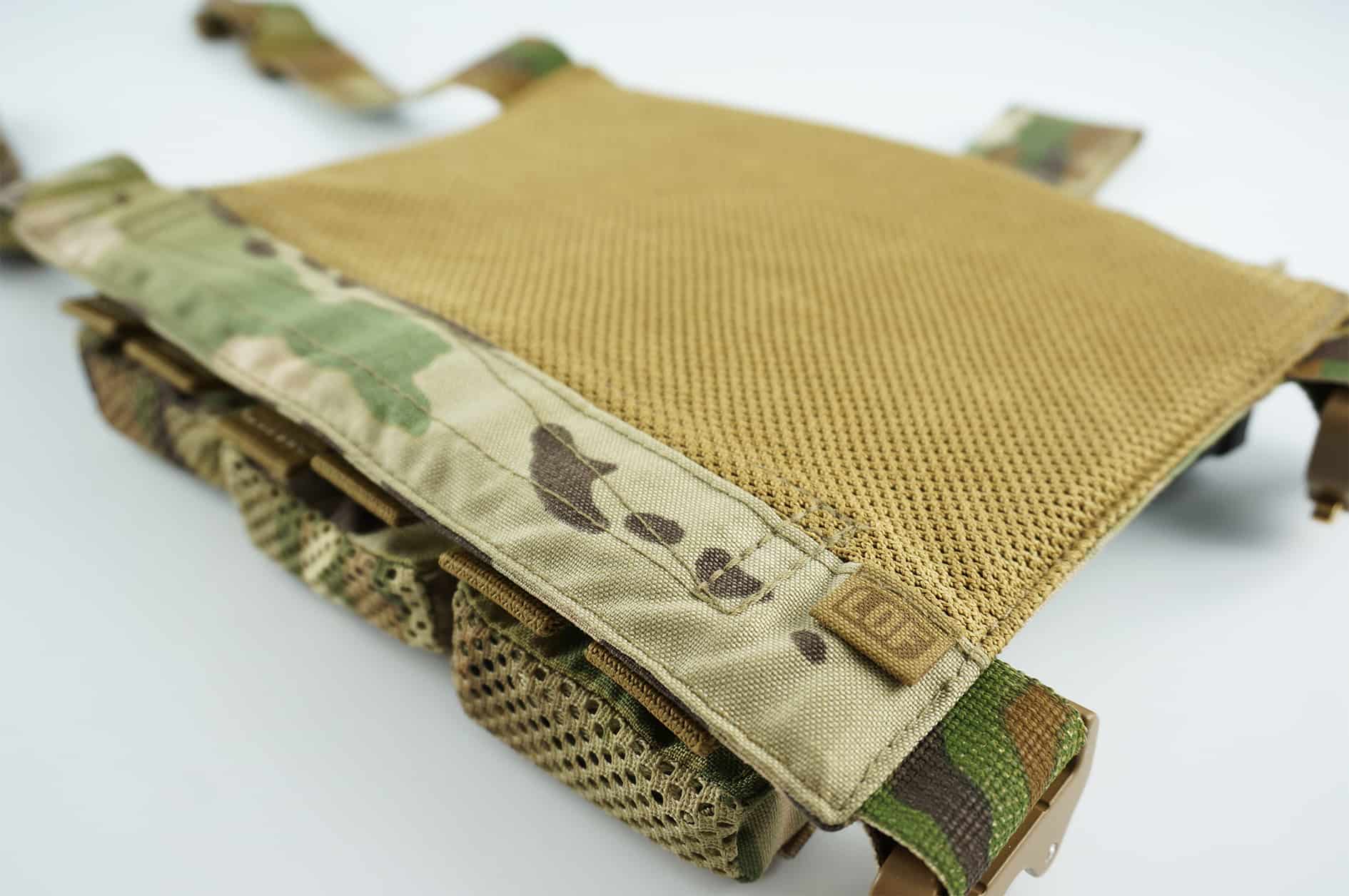 Keeping It Clean
Offering maximum airflow and zero pressure points, we have integrated MIL-SPEC mesh along with a very smooth inner profile to eliminate heat buildup, chaffing and any pressure points from occurring.
Apart of our ACS Technology line of products, the thigh rig comes standard with removable 1/8" high impact foam for padded comfort and a rigid polymer insert for added stability. Replicating our SBA carrier platforms, we've included the same internal access point for ease of removing or adding any additional items.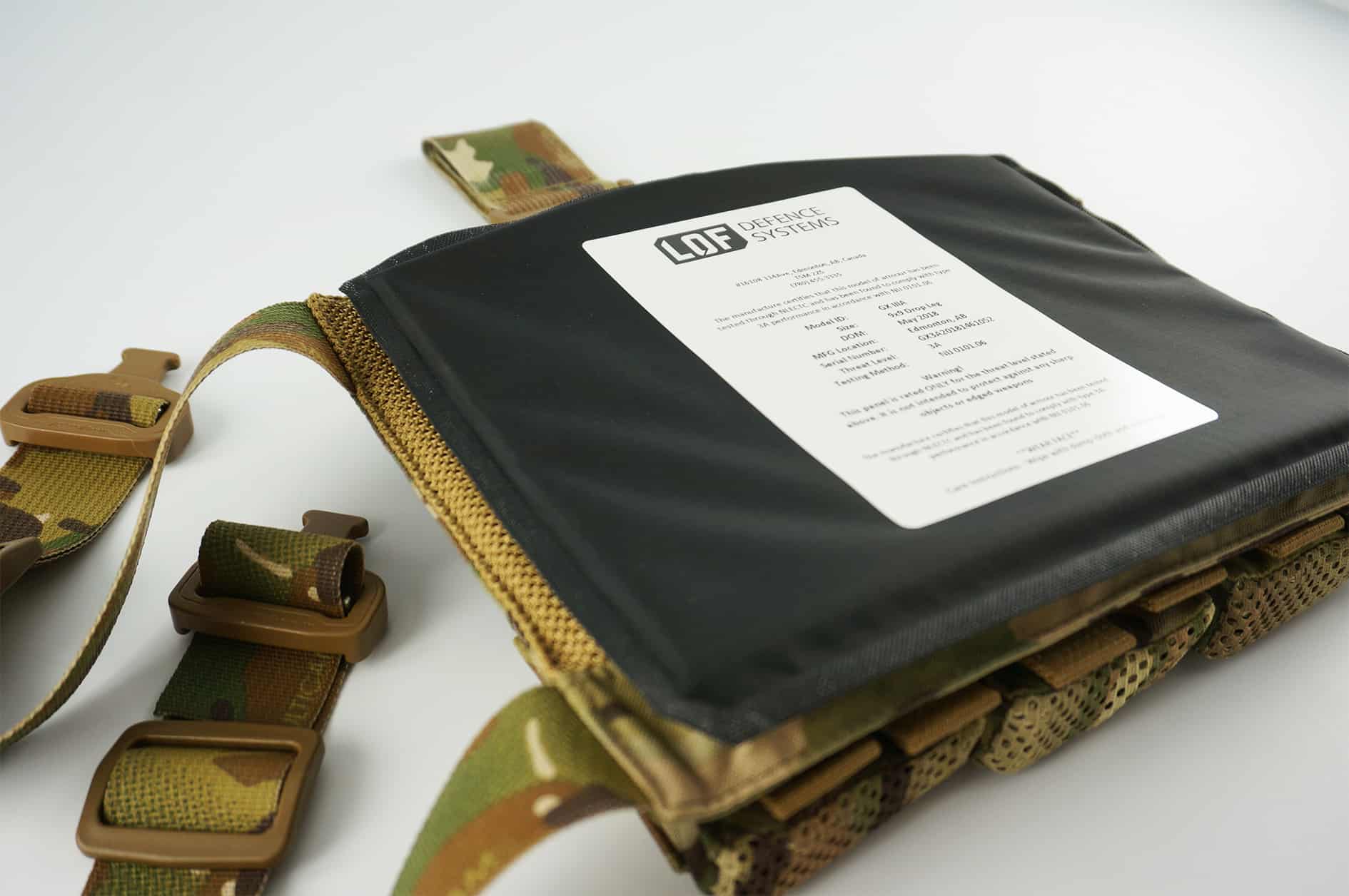 Leg Armour?
Customize your thigh rig by adding additional GX3A Soft Body Armour to the entire platform. Engineered to defeat high velocity .44 Magnum & .357 Sig, our highest level of GX armour weighs in under a pound and 0.24" thin keeping additional weight to a minimum with almost no added bulk.
Customize Your Fit
Not only does our rig feature quick release AustriAlpin™ COBRA® buckles, we have also added a hidden adjustment strap located inside the access point enabling you to select the vertical height of your entire setup.
Customize Your Load-out
With six columns and four rows of PALS webbing, this rig gives you the option to attach an unlimited combination of MOLLE compatible pouches. Use it for extra ammunition, utility storage, medical kits, gas masks, K9 equipment or anything you can think of.
Compatible with all LOF Equipment
Overview
Featuring vertical adjustment to control overall height as well as two adjustable leg straps for retention. The platform is padded with closed cell foam along with a rigid insert to create a stable platform that does not sag with added weight. Six columns and four rows of PALS webbing allows for a variety of MOLLE compatible equipment to be mounted. Upgrade your COBRA® Thigh Rig with GX2 or GX3A soft body armour for added ballistic and trauma protection. Right and Left leg configurations are available to ensure buckles do not cause discomfort when sitting or kneeling.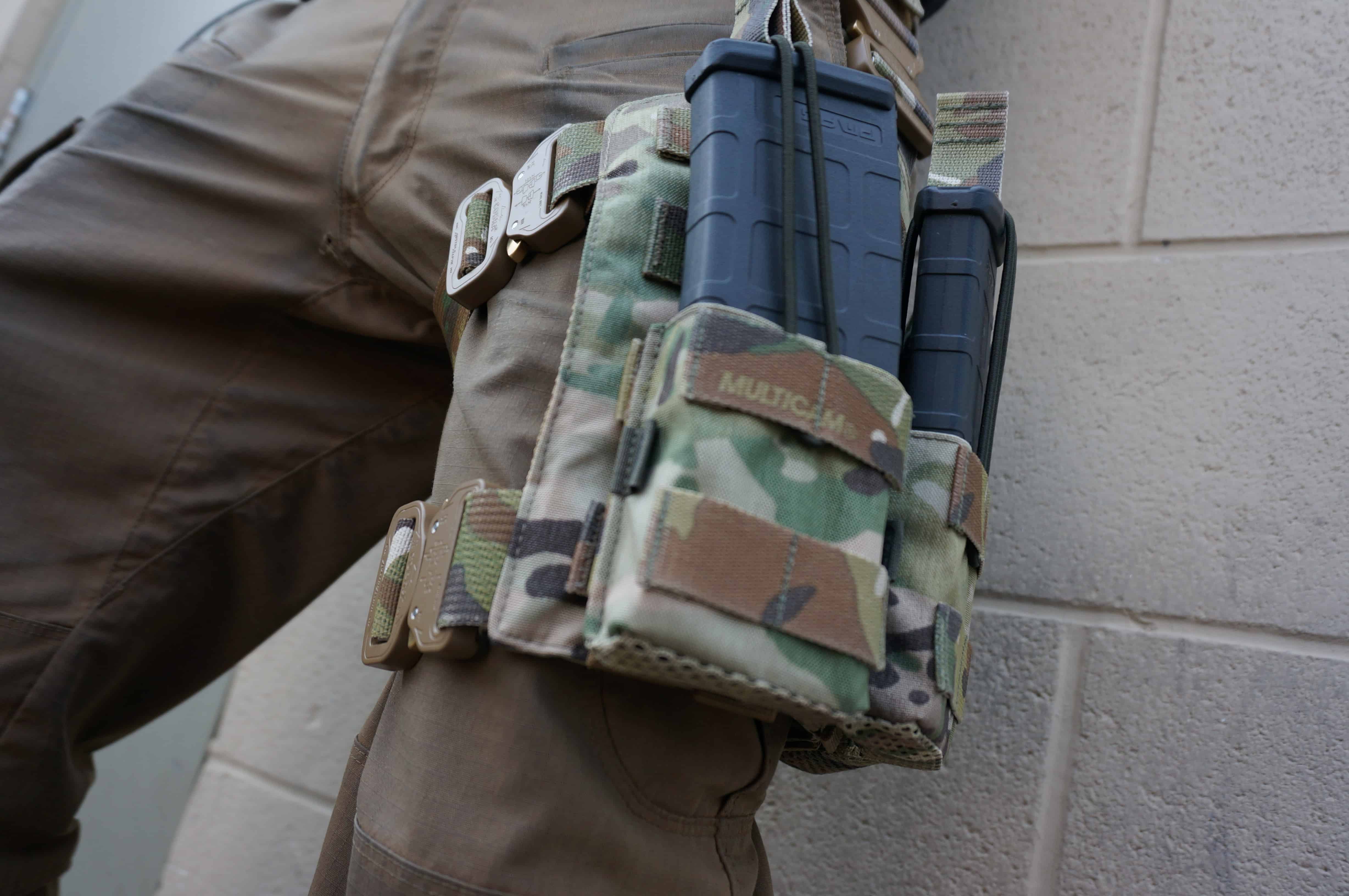 SEE OUR COBRA® Thigh Rig In ACTION
Lead Times
Due to the high demand for our products and strict in house manufacturing, we have limited stock available, and many of our products are made to order. If your order is in stock, it will be picked and shipped right away. However, if it needs to be manufactured, lead times may apply. Click here to view our standard lead times.
For Law Enforcement, Military, procurement, department orders or volume orders, please contact us directly to work with one of our account managers to ensure your needs are met.
Warranty
We guarantee our products will be free from defects in materials and craftsmanship for the product's life cycle. We will repair or replace products found defective at our sole discretion. Please retain your warranty card and original proof of purchase to redeem your warranty.
Other Products You Might Be Interested In...